MARGARET ANN WITHERS 
'ADRIFT' WINE RECEPTION & ARTIST TALK


DECEMBER 29

 (THUR), 2016  /  

5:30 - 7:30 PM
Gspot CONTEMPORARY ART SPACE invites you to celebrate the holidays with a glass of wine and meet the artist, MARGARET ANN WITHERS, and discuss the insights behind her new body of work entitled "ADRIFT" (now on display until January 1, 2017).
Gspot Contemporary's first solo exhibition of Texas native, Margaret Ann Withers. Consisting of a series of oceanscape paintings in which Withers navigates deeply personal and visionary scenarios informed by themes of alienation, isolation, and uncertainty offset by a wry sense of humor, which functions as an antidote to the constant specters of hopelessness and despair, as she fearlessly dives into the mystery of existence in the 21st century. Withers' artwork is in multiple private and corporate collections, including Trunginger AG, in Zurich, Switzerland, and has won many awards, including a 2016 Artist in Residence at The Massachusetts Museum of Contemporary Art (MASS MoCA).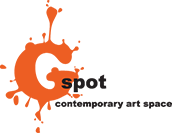 310 East 9th Street
Houston, Texas 77008
Contact Wayne Gilbert
713-869-4770
If you need or would like further info please contact
Wayne Gilbert @
wayne@digimg.com